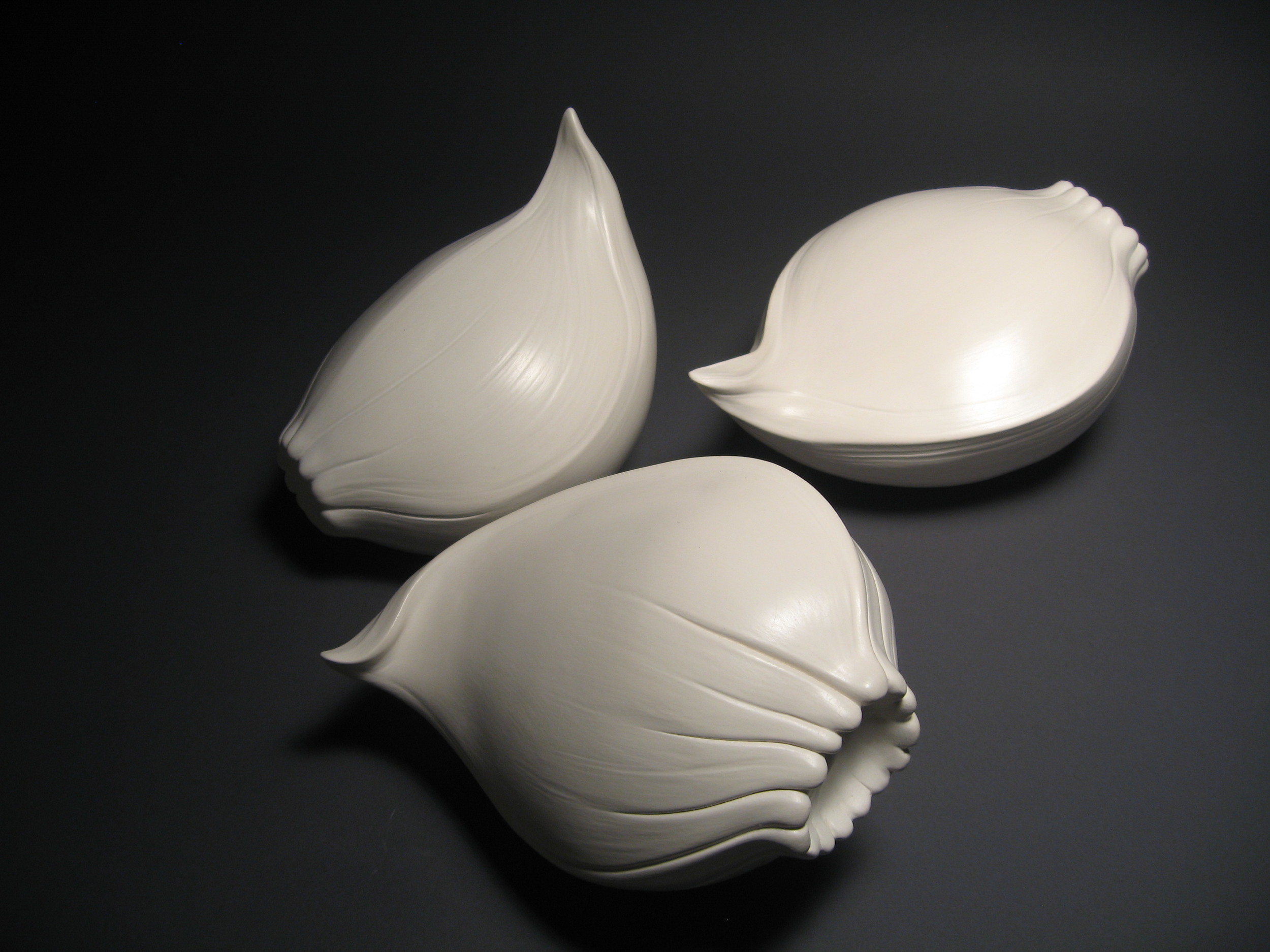 My "White Work" is a group of sculptural clay forms that started back in the 1980's when I discovered a bag of tulip bulbs beneath my studio sink that I had forgotten to plant in the fall. To my surprise, they had begun to grow in the darkness of the closed bag! My fascination with these beautiful and sensuous white forms that miraculously produced my mother's favorite flowers, tulips, were the beginning of my love affair with white forms.
It is important to note the time frame of this event. My mother had just been diagnosed with incurable lung cancer and my family was facing the loss of my mother. The discovery of the bulbs was like finding a glimmer of hope in a time of sadness for my family. As symbols, bulbs are like tiny reminders of the life cycle. The bulb is buried beneath the ground and pushes through the soil to become a glorious flower each spring. It is all quite miraculous when you stop and think about it. Being the eternal optimist, this was exactly what I needed to put me back to work and to give me the strength I needed to deal with those matters we all face of life and death.
I am happy to say, my mother went on to live another 14 years! And I started my "white work", a series that has continued to this day. I have done other series of "Pods" and "Tree Totems" for example which are more colorful and often highly textured but along the way, I would always return to my"White Work".